Embark on Your Own Heroic Journey. This award winning 3 One-Hour series pioneered the concept of the mind, body, spirit connection on PBS. Heal your life. Learn to clarify your life purpose, focus your vision and energy and step into your authentic power. Heal your life.
Powerful motivation and inspiration to provoke you to make the life changes you want. Fresh views and perspectives on how to overcome limiting beliefs, get spiritually fit and emotionally strong to not only meet life's challenges but to passionately embrace life to the fullest.
Featuring: Deepak Chopra, Thomas Moore, Marianne Williamson, David Whyte, Bernie Siegel, Stephen Covey, Caroline Myss, Gabrielle Roth, Mark Victor Hanson, et al.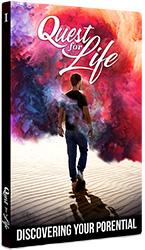 Volume I. DISCOVERING YOUR POTENTIAL
CREATE THE LIFE YOU WANT
Six leading authorities on human potential share success strategies to overcome limiting beliefs and behaviors, to create a rich and rewarding life. A Powerful invitation for you to incorporate these timeless principles into your own life to supercharge your success potential..
Featuring: Thomas Moore, Deepak Chopra, Bernie Siegel, Marianne Williamson, Stephen Covey and David Whyte.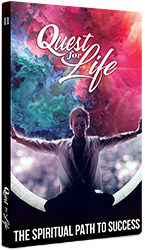 Volume II. THE SPIRITUAL PATH TO SUCCESS
WHAT IT REALLY TAKES
Unlock your true destiny by mastering the spiritual laws of success. Powerful principles and business insights to help you achieve worldly success. Embark on a journey of major achievement and prosperity in your life.
Featuring: Mark Victor Hansen, Bernie Siegel, Thomas Moore, Stephen Covey, Marianne Williamson, David Whyte, Gabrielle Roth.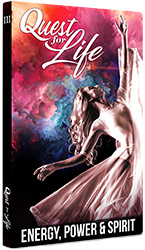 Volume III. ENERGY, POWER & SPIRIT
BREAKTHROUGH VIEWS ON ENERGY HEALING
The Mind/Body connection to reclaim your vitality and passion. Use the power of your thoughts to affect your health, happiness, and success. Learn the keys to longevity and the potential to reverse aging. Uncover the source of your spiritual power, the timeless "now" and receive the blessings of the simple abundance journey.
Featuring: Caroline Myss, Bernie Siegel, Sara Ban Breathnach, Thomas Moore, Stephan Rechtschaffen, Marianne Williamson, David Whyte.
WHAT YOU WILL LEARN FROM TODAY'S MASTERS:
About True Self Worth, and the three Stages of Power  A New Perspective on Pain & Pleasure  How to face your fears and achieve authentic power  The secrets to successful aging and timeless living  How to Care for Your Soul  The 7 Habits of Successful People  How to nurture the Abundance Mentality  The key principles on the spiritual path to success  How to cultivate grace, beauty, and harmony in your life