LEARN FROM SOME OF THE WORLD'S GREATEST MINDS
Leading-edge wisdom, tools, and insights from an unprecedented gathering of some of the world's leading spiritual and business leaders, relationship experts, best-selling authors, Nobel Prize winners, billionaires and simply extraordinary human beings who generously share their secrets to success.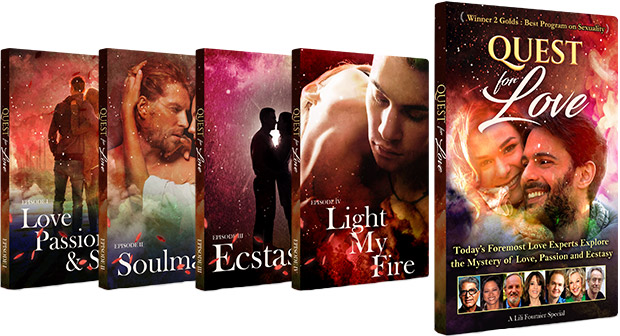 QUEST FOR LOVE
GET THE LOVE YOU WANT
An unprecedented gathering of America's Foremost Love Experts and best-selling authors share their provocative and moving insights on creating passionate relationships that last.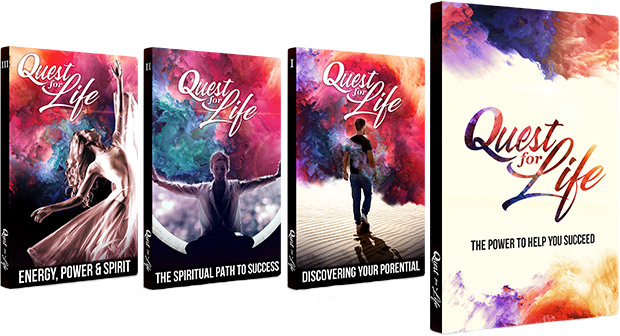 QUEST FOR LIFE
A time to renew, refresh and reclaim your vitality, energy and passionate sense of what you are being called to do. The wisdom and healing power of the Mind/Body connection brought to your life.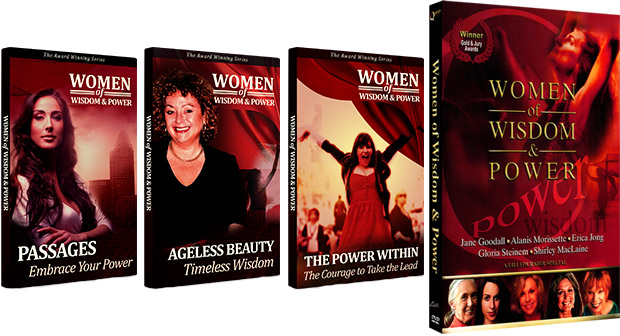 WOMEN OF WISDOM & POWER
IGNITE YOUR FEMININE POWER
Some of today's most fascinating and remarkable trailblazers redefine our notions of power and leadership and invite women everywhere to search for their own truth, to find their own voice, and to claim their own authentic power. The revolution has begun.
SUCCESS & HAPPY COMBO
TAKE THE HERO QUEST JOURNEY
Join this extraordinary and profound journey to discover how to achieve authentic success, happiness and a deeply meaningful life. Discover the spiritual power tools you need to take action towards the life you want to live.
HERE IS WHAT YOU GET
WHEN YOU START YOUR QUEST TODAY
INSTANT ACCESS to enjoy unlimited streaming of over 15 hours of enlightening revelations.
PLUS the Extraordinary bonus of over 18 hours of inspiring Quest audios when you enroll now.
THE QUEST SUCCESS COLLECTION INCLUDES:

Bonuses Included for a Limited Time Offer
$380 Value for a one time Covid Offer of $95.00
THE LESSONS OF A LIFETIME IN ONE SWEEPING COLLECTION
in this essential guide, this unprecedented all star cast of Modern Masters point you through the pitfalls, the heartbreaks and the dark nights of the soul to reveal their profound insights and secrets to achieving life mastery.

EMBARK ON YOUR HERO'S JOURNEY
To get to "know thyself". Genuine empowerment lives here. Courage lives here. Joseph Campbell described the Hero's Journey not as a courageous act but as "a life lived in self-discovery."
CHANGE YOUR STORY. CHANGE YOUR LIFE.
Embrace the wisdom and healing power of your soul. There is a dynamic at play here, between excellence and passion, between spirituality and health, between potential, inspiration and achievement. And igniting that spirit, that passion for the possible, is where the journey begins.
COME ALIVE WITH AN EMPOWERED AND COURAGEOUS HEART